By Julie R Butler
Remember when the cofounder of Latinos for Trump, Marco Gutierrez, warned that there would be "taco trucks on every corner" in the United States if something wasn't done to stem immigration of Latinos into the country?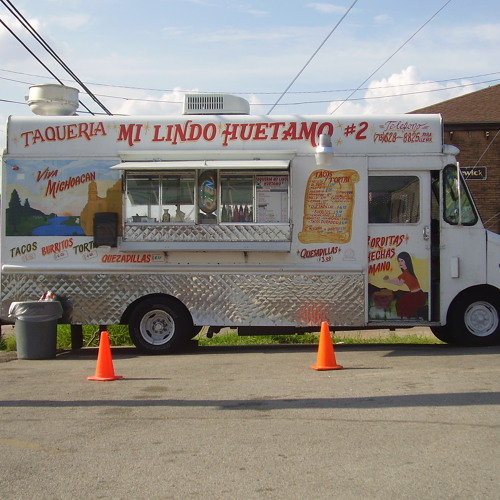 By WhisperToMe, Public Domain
He probably didn't know that traditional Mexican cuisine is considered a Masterpiece of the Oral and Intangible Heritage of Humanity by UNESCO – and this cuisine, of course, includes tacos, enchiladas, tamales, and so many other wonderful foods that have been developed and enjoyed by Mexican people for thousands of years.
Authentic Mexican Food vs. Tex-Mex
Despite the image abroad of all Mexican food being various combinations of beans, rice, and flour tortillas topped with a ton of melted cheese and maybe some flaming hot salsa, those who know the real Mexico are familiar with the amazing diversity of foods, flavors, and cooking styles in different regions of the country. In fact, many of the dishes served in "Mexican" restaurants outside of Mexico, such as nachos, chimichangas, fajitas, and chili con carne, are actually Tex-Mex inventions.
The Ancestral Mexican Diet
The ancestral Mexican diet was based on maize, beans, and chiles. Chia seeds were the third most important crop cultivated by the Aztecs, according to Jesuit chroniclers. And amaranth – another ancient staple now considered a "superfood" – served as an important source of protein.
Day of the Dead skulls made of amaranth and honey
Other important foods enjoyed by pre-Columbian Mexicans include:
Squash

Tomatoes

Turkey

Fish

Insects

Wild mushrooms

Edible flowers

Cactus

Avocados

Epazote

Vanilla

Cacao
Spanish Influence on Mexican Cuisine
When the conquistadors took power over the Aztec Empire, the Spaniards banned foods like amaranth that were used in religious ceremonies while introducing livestock such as pigs, chickens, and cattle as well as crops such as sugar cane, wheat, and rice. Along with pork came pork fat and the new cooking method of frying. Cows as well as sheep and goats brought the introduction of dairy into the Mexican diet. With chickens came eggs. And with wheat came bread. None of these present-day staples existed before the Spanish invasion.
There were also foods like mangoes and tamarind that arrived from Asia on the Manila Galleons – the Spanish trading ships that sailed back and forth across the Pacific Ocean between Acapulco and the Philippines. And although it's hard to imagine Mexican food without onions, garlic, and cilantro, these, too, are foods that became staples in Mexican pantries thanks to the Spanish.
Mexican
Bolillos
and Sweet Breads: The French Connection
The French also left a lasting impression on the national cuisine in the form bolillos, conchas, and many other Mexican breads and sweet breads found at panaderías and pastelerías throughout Mexico.
Local Cuisine Specialties From Across Mexico
Although the ancestral staples of maize, beans, and chiles are part of the national identity of Mexico, there is at the same time an immense diversity of flavors and cooking styles across different regions of the country. Here is just a small sampling of the regional dishes that help make Mexican cuisine so varied and dynamic:
Cabrito: Roasted kid goat, a specialty of Monterrey and Northern Mexico
Birria: A spicy stew traditionally made with goat meat or mutton from Jalisco
Mole poblano: Complex sauce for chicken that includes tomatoes, nuts, raisins, bitter chocolate, aromatic spices, and several types of chiles
Carnitas: Tender pork tacitos from Michoacán
Tlayudas: Large crunchy tortillas with a spread of refried beans and toppings from Oaxaca
Huachinango a la Veracruzana: Baked snapper with tomato, olive, and caper sauce
Cochinita pibil: A marinated, slow-roasted pork dish popular in the Yucatán
Chipilín: A leafy vegetable that's common throughout Southern Mexico
JULIE R BUTLER IS A FREELANCE WRITER AND EDITOR LIVING IN PÁTZCUARO, MICHOACÁN. SHE HAS 20-PLUS YEARS' EXPERIENCE EXPLORING MÉXICO, CENTRAL AMERICA, ARGENTINA, AND URUGUAY. IN ADDITION TO WRITING ABOUT THE WONDERS OF LIVING IN MÉXICO, SHE SPECIALIZES NEW TECHNOLOGIES – PARTICULARLY, HYDROPONICS AND SMART-CITY TECH. ONLINE PORTFOLIO: HTTPS://JULIERBUTLER.CONTENTLY.COM/